Many Instagram users have been moaning and groaning lately about the emergence of Instagram ads. The select few companies who have been invited by Instagram to participate in the program have seen negative comment after negative comment posted on their advertisements.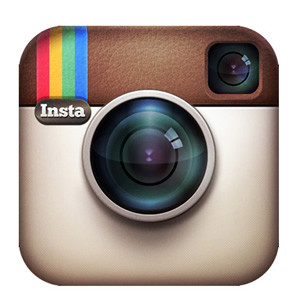 Yet, even with this rocky start to Instagram advertising, marketers have plenty of reasons to be thankful for this new endeavor. Here are 3 reasons why advertisers and marketers should be embracing Instagram ads.
Instagram Ads Mean We Don't Have to Pay for Accounts
Websites generally make money one of two ways – through advertising or by charging for accounts.
With such a large user base, many members might have jumped ship if they had to pay for it. It wouldn't make sense for Instagram to begin charging users for accounts. Instagram is likely tired of hearing the negative reaction to ads, but putting up with user complaints is a better option than cancelled accounts.
Instagram has not explicitly said advertising will allow them to keep accounts free, but we can hopefully count on it for at least a bit longer now that they have a source of income.
Perhaps at some point we will see a paid business account option that provides statistics and reporting; for now marketers and personal users alike get to use the service on someone else's dime.
Instagram Ads Give Marketers a New Opportunity to Be Seen
When the opportunity for all businesses to advertise becomes available, marketers will have a new outlet to promote their products and services.
By advertising your business on Instagram, you may reach new prospects you don't reach on other social platforms. For your dedicated fans who follow your business through multiple social media accounts, it is yet another touch point to keep your business top of mind.
Pricing and demographic targeting details for Instagram advertisements haven't been released as of yet, but typically advertising on social media platforms is much more cost effective than via traditional media.
Instagram Ads Will Push Marketers to Be More Creative
With Instagram ads, marketers will be challenged to create high quality and relevant images.
Facebook marketers can pay for ads with live links to prompt site traffic, or work towards high engagement rates to increase the viral nature of their unpaid content. But on Instagram, marketers will not be able to rely on either of these options. As a result, marketers will be pushed to be creative and memorable.
Take advantage of the slow release of Instagram advertising to determine the types of images your company can use and figure out how you will create them.
In time, users will become accustomed to seeing the occasional ad in their Instagram feed. Let's be thankful for the opportunities Instagram ads will bring to our businesses and be ready for the full scale launch.