Have you ever logged on to post a a social media update and then looked at the clock to notice hour has gone by? With an app/platform like Instagram, it is so very easy to get caught up browsing the beautiful pictures or searching hashtags.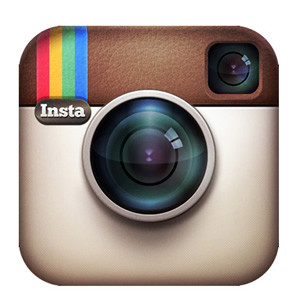 While it can be lots of fun, spending time going down an Internet rabbit hole doesn't bring in new sales or clients. The key to Instagram marketing success is to have solid goals every time you log on.
Here are three things to do each time you use Instagram. With a bit of practice and planning, you will become very efficient. Done consistently, you will steadily grow your Instagram presence.
Step 1: Follow Instagram users in your target market
To grow your following, start by following some users in your target market. One way to find people to follow is by looking at the account of a competitor. Who are the users who are liking and commenting on their posts? Instagrammers who interact with competitors are likely to have an interest in your brand, too.
Recommended time: Spend 5 minutes finding and following Instagram users in your target market.
Step 2: Create and post your own unique content
Creating interesting visual content is the most important of your daily steps for Instagram success. No matter how many targeted users you follow, no one will follow you back if they look at your account and don't see anything special. Spend time taking quality photos or creating pleasing graphics to share with your audience. Additionally, ensure your images are in line with your brand aesthetic.
Recommended time: If you have existing visual content, such as product shots or marketing images, spend about 5 minutes per day selecting and editing your images to post. In the case you don't already have a stock pile of visual content, you can spend 5-10 minutes daily to take and edit a behind the scenes office picture or create a graphic, such as an inspirational quote.
For 2019, consider blocking out an afternoon per month to take multiple photos to post at a later date.
Step 3: Interact with others
Social media is supposed to be social; accounts are not just for broadcasting your message. As much time as you spend creating quality content, should also be spent replying to comments left on your images. Reply to users who take the time to leave a remark on your image. A simple thank you is always good form, and you can ask questions or engage in a conversation.
Additionally, take the time to comment on the images of others.
Recommended time: 2-3 minutes to reply to users who commented on your posts; 5 minutes to comment on other users' work.
3 Daily Marketing Tasks
The trick to not letting Instagram marketing take too much time is to stay focused with goals for what you want to accomplish when you log in to your account. Stay on track by sticking to these 3 daily tasks, allowing 15-20 minutes per day, and your business will be on its way to Instagram marketing success.