Happy Friday the 13th to Beyoncé fans! Queen Bey released a secret album to her 8.0 million Instagram fans early Friday morning. The new project is described as a "visual album", and already is having insta-success on iTunes in 30 countries! Surprisingly, I am NOT a Beyoncé fan. Wait, don't stop reading and put your rocks down. However, I can appreciate her business savvy. I usually write about reputation management, however, I could not pass up the opportunity to share my thoughts about what we can learn about Beyoncé's "Boss" move. Social channels are all abuzz about the album, some experts saying Beyoncé's overnight release to her Instagram followers may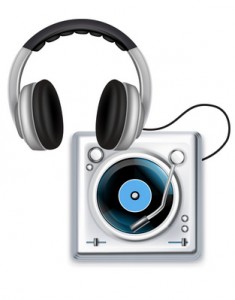 influence other artists or change how publicity is done for new releases.
Here are 3 things we can learn (can't believe I am saying that) from Beyoncé's new album release:
1. Socially Relevant: Beyoncé proved what many folks at the Social Solutions Collective have been saying for years. Social media is relevant and a game changer. Beyoncé has 8.0 million Instagram followers. The R&B Diva is VERY active, constantly posting pictures from inside the studio, behind the scenes of her vacations and, of course, of the most famous baby in America, Blue Ivy. Her album was not released by traditional means, but via iTunes, which creates a greater opportunity for impulse buying. Seriously, a few people online have admitted purchasing simply because of it's electronic availability.
Lesson: Engage your fan base. Social Media has a significant impact. Continue to produce content that makes it easy for your audience to connect with your brand. Now that's building a reputation.
Lesson: When you treat fans well they will do ALL the advertising for you.
3. Be Different: Finally, the question many of you are asking today is this: Who else could release an album and music videos without a press tour? No one. That may be true. But, I think the most important thing here is that Beyoncé did something that has never been done. She released this album on her own terms. I can admire someone for taking charge of their brand. Music insiders are saying today could this be the "new" way to release an album. I am not sure about that but I can say your fans are looking for something different. I can say that because that is why they connect with you. Traditional business models have their place but also consider stepping out of your own box.
Lesson: Don't be afraid to do something different. Give your fans a nice surprise and they will be thankful for it.
Bottom line! Very few of us may have a fan base like Beyoncé Knowles. However, with the tips above, along with traditional marketing and continued growth, there is no doubt in my mind we all can be influential in our community. Beyoncé ended her year on a high note (pun intended) and so can you. What can you do to continue to influence your community of supporters?