Usually in the summer, things tend to slow down. College towns see less business because the students have gone home, the snowbirds in Florida flock home to the North where it's cooler and here in the South you just stay home because it's way too hot outside to do anything or go anywhere. The social media world, however, is heating up.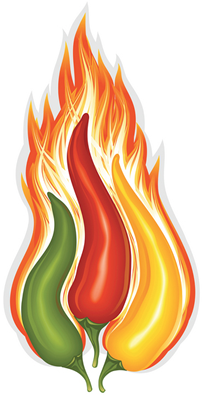 The past month has seen several changes and updates across various platforms. Some have been big news while others barely got mentioned. Let's take a look at what's going on…
1. Instagram adds video. This is probably one of the biggest updates of the summer. In June, Instagram announced that they were adding the ability to capture a 15 second video and add their famous filters to it. Poised now to compete with Vine, this was a welcomed update. Not to mention that unlike their parent company, Facebook, everyone got the update to do this at the same time. No gradual roll-outs or waiting lists.
2. Facebook announces the use of hashtags. Twitter started them and Instagram & Google+ followed. As of June 12, you can now add hashtags to your posts on Facebook. They work just like they do on every other platform, allowing the hashtag to be linked and become an active search term. There are benefits to using these on Facebook, IF they are used correctly. #Just #don't #hashtag #every #word and you'll be fine.
3. Facebook also released the ability to leave a photo comment. This was one update that hardly got mentioned. At first this was active on business pages, but now it's just on personal profiles (for now at least). I think it's a creative way to leave a comment, but you have to watch out for spam.
4. While we're on Facebook… the ubiquitous 20% text rule for cover photos magically disappeared. This actually happened last week. Various social media peers noticed it and spread the word on Facebook while Facebook never formally announced it. Eventually they did confirm that yes, the rule no longer applied to cover photos but was still in effect for photos that were attached to sponsored posts.
5. There's a new option for contests – Heyo 2.0. The Heyo company recently underwent a major program redesign (which is really cool) and while doing that, added two new templates for contests – traffic and leads. The traffic template is used with a giveaway and the leads template is a referral contest. I love this because it saves me from spending money on another contest program to do referral contests.
These were the 5 that caught my attention the most this past month. What about you? Were there any updates that you considered hot? Share with us below!